Post Demonetization, this is how your investment portfolio should look like
A month into our country's demonetisation initiative, Indians are still making peace with waiting in long lines for cash. While some sectors of the economy continue struggling with the lack of readily available moolah, people have moved towards electronic payment for their basic goods and services. And with the traditional investment options no longer being safe for people, Lendbox brings you the best option to invest your money.
Gold
Considered to be one of the safest options for investment, this commodity has seen a fluctuation in prices since the initiative. From prices doubling on the night of demonetisation announcement to government placing a limit on the amount of gold you can hold, this seems to be one roller coaster ride for an investor!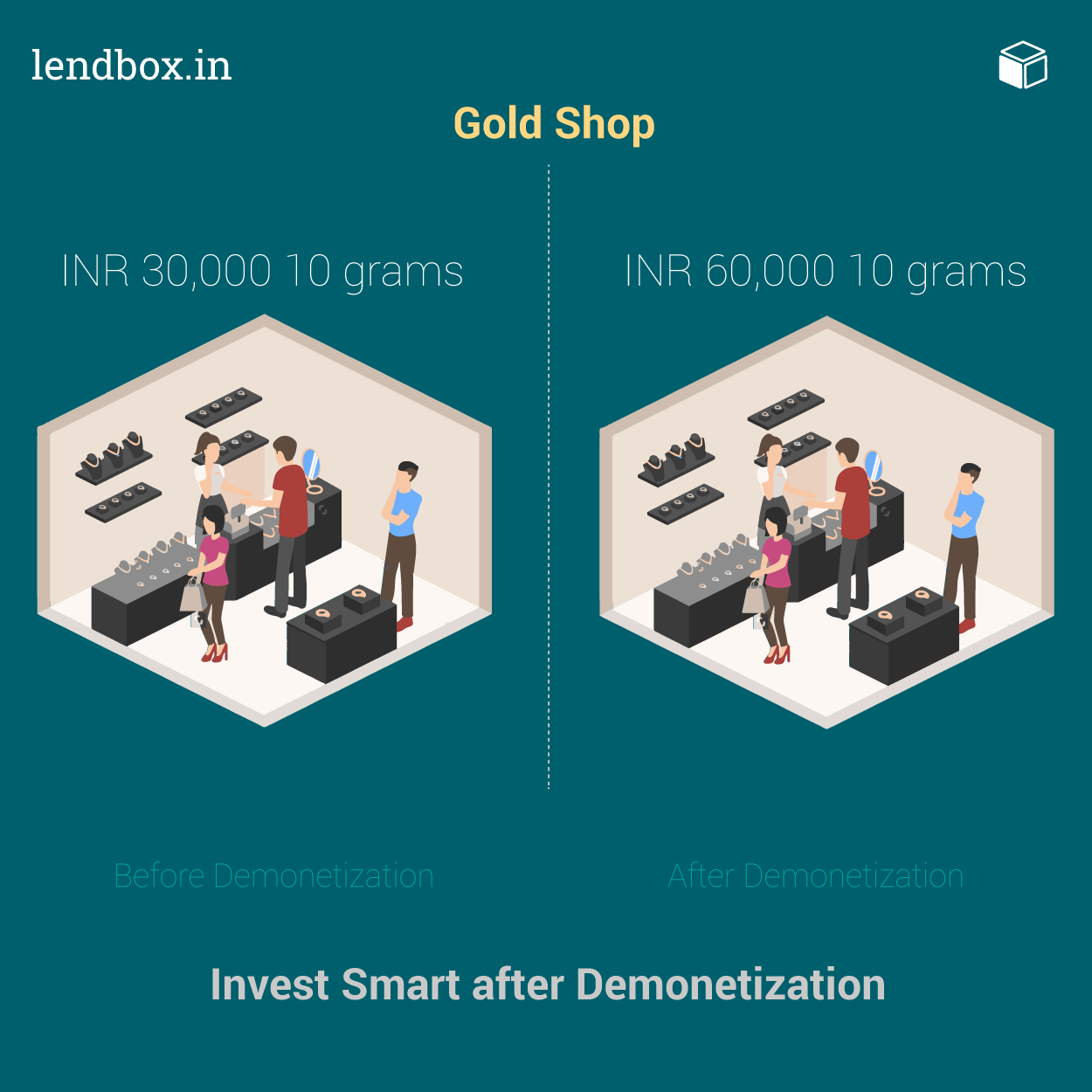 Real Estate
A sector which primarily worked on black money, ran out on all its value with the demonetisation! The unorganised builders and resale property market was adversely impacted following the government's decision. Lendbox predicts real estate prices witnessing downward pressure, helping revive demand in the sluggish housing segment. Definitely not a good time to be investing there!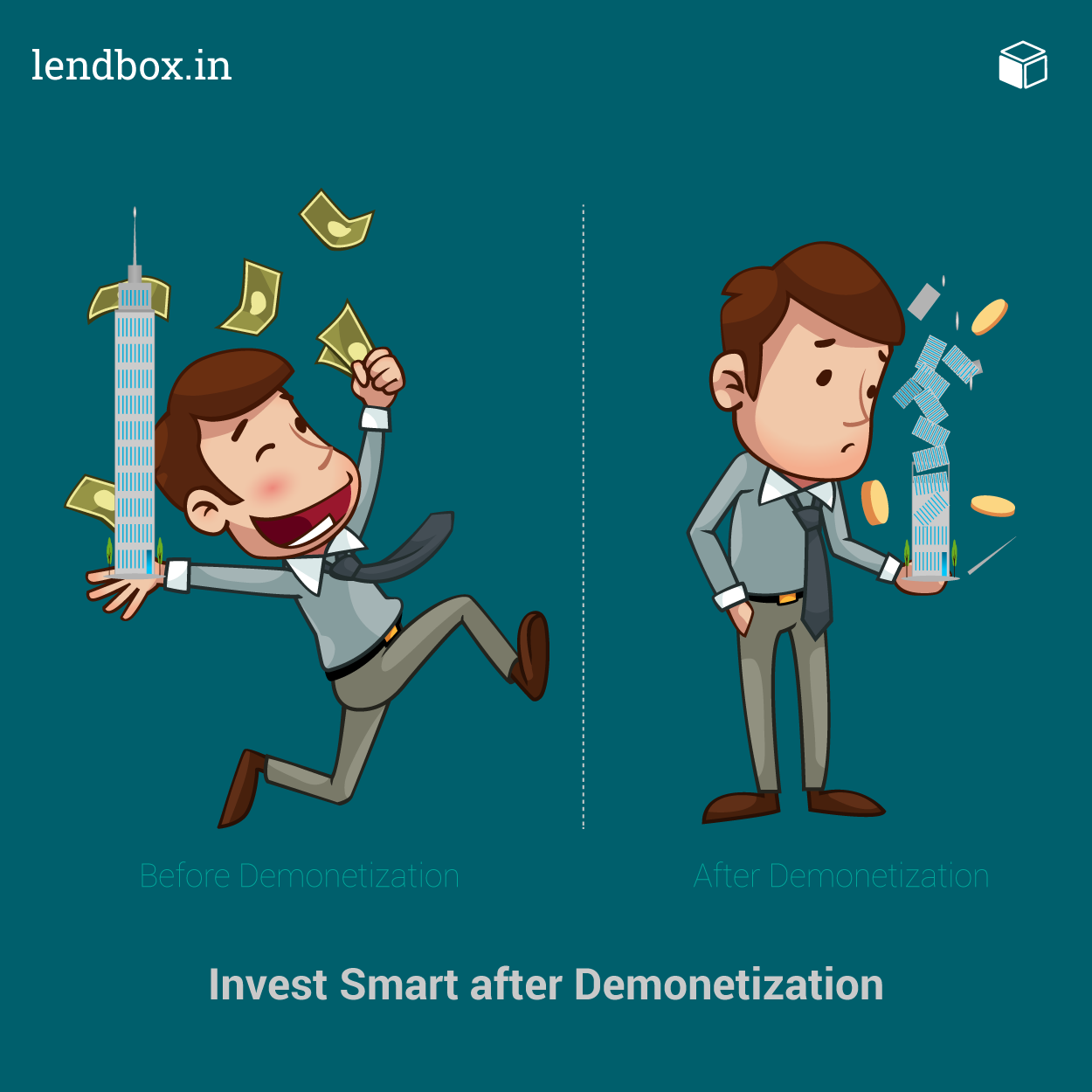 Stock Market
If you have made long term investments in the market, then we wouldn't worry you much, but if you were in to make money quick, then the recent initiative has done you more harm than good! With the demand dipping for automotive, homes and consumer staples, the share values of these industries will see a downfall, and a relatively slow pickup. If you are looking out for an option to help you make more money, then stocks might not be the best ones owing to the high risk.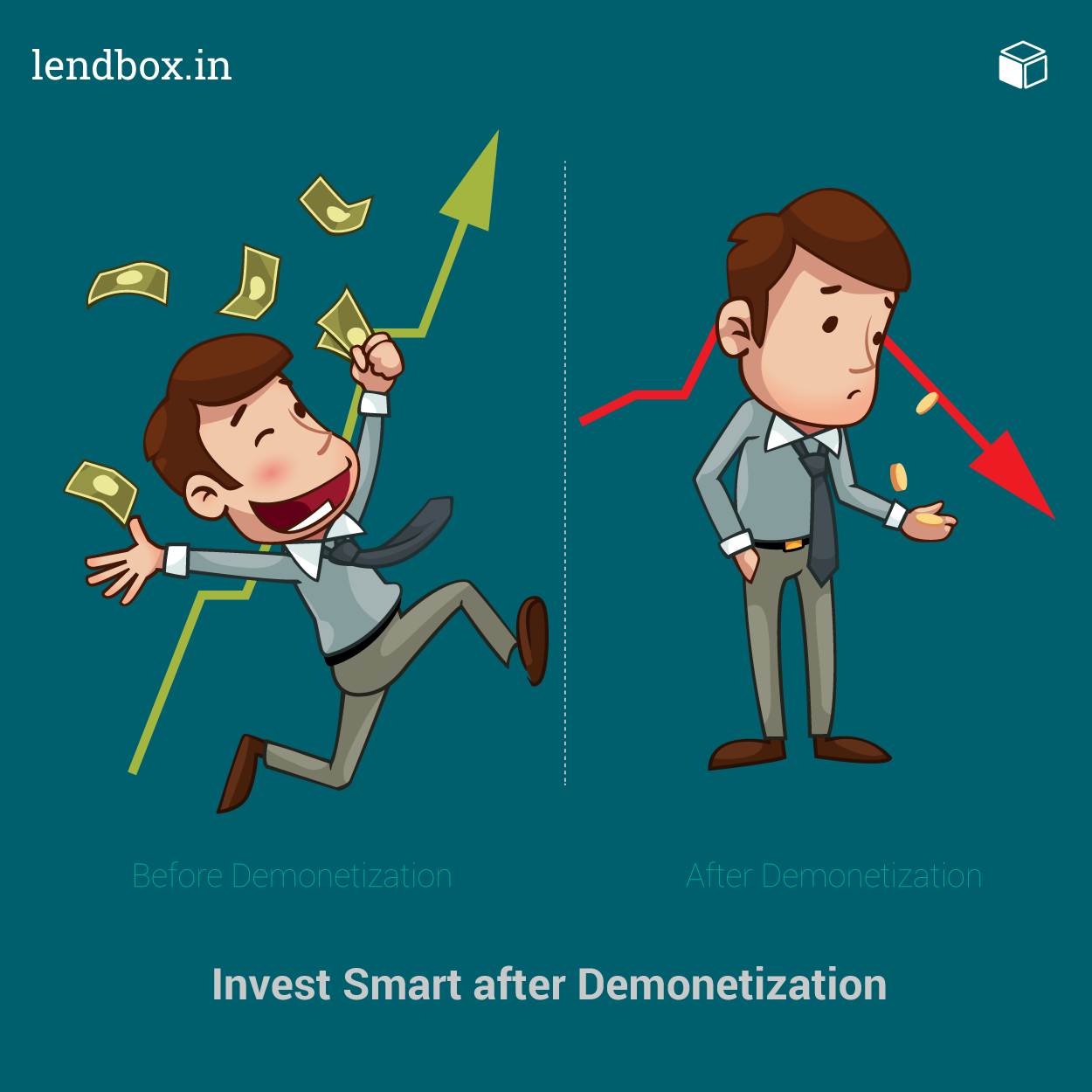 Peer to Peer Lending
A relatively new concept in the lending business, investment through peer to peer lending platforms will always give good returns. Platforms such as Lendbox provide upto 36% rate of interest. So once you lend your money to a peer through the platform, wait for profits to flow in within 1 month! Doesn't it seem like a better option in your portfolio than the others?