How safe is peer to peer lending in India & Understanding the risks involved
Peer to peer lending is continuously gaining popularity throughout the country as more and more investors are developing a keen interest towards this new investment avenue. However, there are still many concerns investors have with the p2p lending, mainly related to safety of capital and risks involved.
Today, we answer the all-important question - "How safe is peer to peer lending in India?"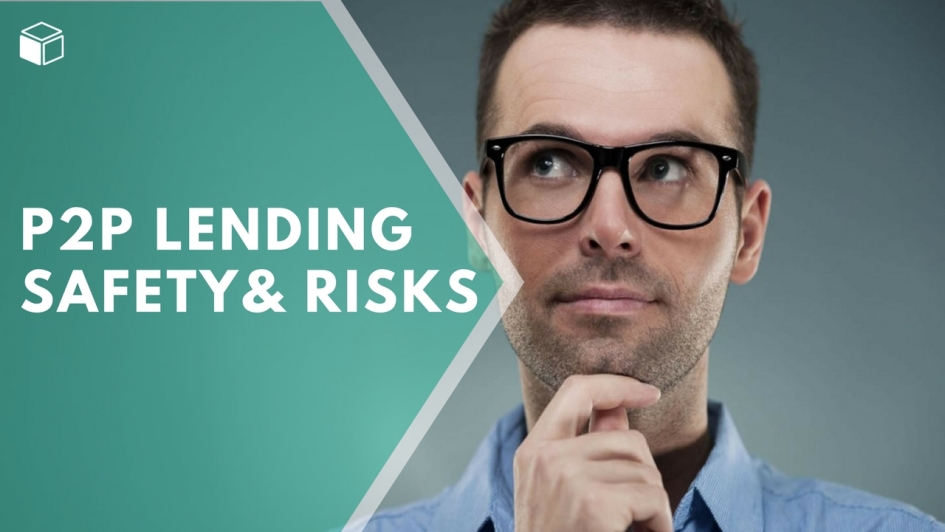 Peer to peer lending is an excellent investment option as it has a higher return on the capital. The emergence of P2P lending has enabled many individuals to lend money directly to prospective borrowers in a hassle-free manner without the involvement of the banks and FIs.
Many people have shown keen interest in this as an investment option because of higher returns available compared to traditional investment options. Lendbox, is a popular peer to peer lending platform which facilitates this investment for investors while simultaneously helping borrowers avail quick loans.
Safety & Risks Involved
The main risk involved with peer to peer lending is the risk of default by the borrower. The safety of the investment on a peer to peer lending platform majorly depends on the following factors -
Credit Verification/Quality Assessment of the borrowers by the platform
Investment Diversification (Divide your total investment over a varied set of borrowers)
Legal Agreement between borrower and investor
Recovery Process of the p2p platform

We at Lendbox make sure that an investor completely understands the risks and rewards associated before starting to lend. We evaluate a borrower application with over 200 different parameters before activating him on the platform.

After that Investor has complete freedom on choosing which borrowers to fund depending on his/her risk appetite. It's important to diversify your investments over a set of borrowers to minimize the risk of defaults.

Read Diversification and mitigating risk in peer to peer lending to know more about diversification.

Once the borrower gets fully funded, a legal agreement is signed between them and the investor and Lendbox collects 3 blank cheques from borrower as a security. The investor then has to transfer the funds to Lendbox, and we transfer it to the borrower. The investor starts getting repayment with EMI's from very next month.

Lendbox has tied up with an RBI approved recovery agency to help Investors deal with defaulters. Till-date, the default rate at Lendbox is broadly about 1%.

Why do you need to invest using Lendbox?

1) High Returns compared to a traditional investment

An average risk-adjusted rate of 20% return can be earned by an investor depending upon various factors such as loan type, number/quality of borrowers, loan grade, interest rate and loan duration.

2) Diversified Option

We offer a diversified list of borrowers ranging from the most-creditworthy to the ones which carry a higher risk. There are people working with multi-nationals earning six-figure salaries, self-employed professionals and your next-door start-up waiting to become a big business. You can choose to spread your investment over different borrowers to minimize risk of default.

3) Start with a small investment

We give our lenders the option to invest money as low as INR 10,000 per borrower. This gives the lender the required confidence to understand the marketplace of p2p lending and gradually increase investment.

4) Due diligence

We inspect all relevant documents and assess credit history of the borrower using several different parameters before they are eligible to borrow money on Lendbox.

P2P lending space in India is growing at a very good pace. It is bound to become one of the preferred investment options in future due to the volatility and risks associated with other high-return options.

Many websites offer the option P2P lending, but it is recommended to choose one that promises the safety and security of your money while simultaneously fetching high returns. Lendbox offers the best balance between safety and return on investment. Register now!

Feel free to reach us if you have any doubts or questions. Mail us or call @ 011 2625 4235.