Best Investment Options in India For 2021 - Lendbox Blog
This post has been updated with best suitable investment options for the year 2021 in India and a pandemic affected economy.With time, more and more people are realizing the benefits of investing their hard-earned money in different avenues. According to financial experts, you should start saving money from your early 20's as it lends you a big helping hand in the future. The marketplace is full of investment options these days.
Unlike before, there are a wide number of investment options available to choose from today. However, the key to optimum returns is making informed decisions.
Unfortunately, many people don't put in the required research and hence place their investment capital at risk. . Taking the wisest decision, therefore, becomes a must! Let us read some of the best investment options in India for 2021 which might help you decide where to invest in.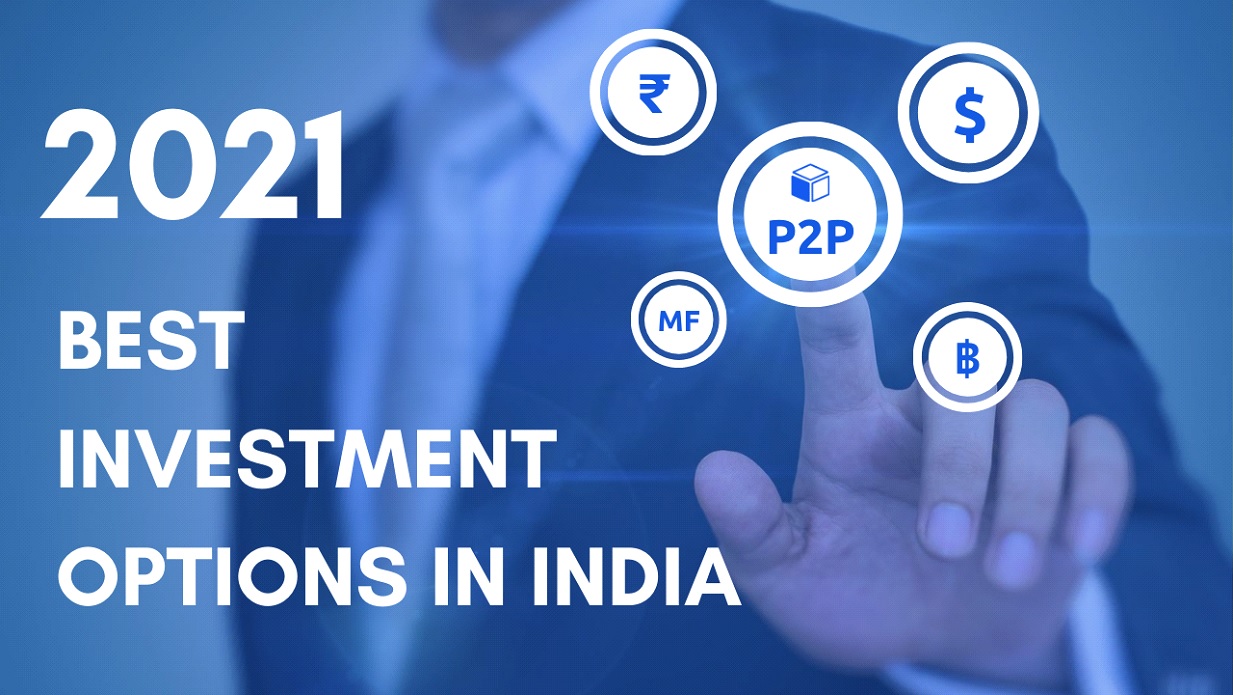 1. Peer to Peer Lending
Peer-to-Peer lending is on road to become one of the most lucrative investment option in India, benefitting both the salaried and the self-empolyed class. This investment option can be a source of fixed, stable, and bankable income.
We at Lendbox ensure that an investor understands the risk and rewards associated before making the actual investment. We also evaluate a borrower's application based on more than 200 different parameters assessed by sophisticated technology and experienced professionals.
P2P Lending platforms provide the most flexible boundary conditions along with a better interest rate as compared to those of fixed deposits in banks. The quick disbursal is beneficial for borrowers, as it helps them fulfill their monetary requirements hassle-free.
Benefits associated with P2P Lending:
P2P Lending is Stable
The return on investment while investing in a borrower is fixed. These stable returns protect both investors and borrowers from any market fluctuations, making P2P as one of the safest options investment class.
Captures Higher Interest Rates
Started off as an alternate investment option, P2P lending is now emerging as a mainstream option for safer investments. Considering the risk associated, it can get you an impressive and easy return on the principal invested. To talk in numbers, an average investor can get 16% to 18% on 10 lakhs invested. These returns can be much higher depending on the risk appetite of the investor.
Option To Choose Your Own Borrower
It offers many more benefits than just mentioned above. One of them being, the ability to choose your own borrower. You can get into agreements with multiple borrowers at the same time to earn higher returns, making the overall investment much more profitable.
Most marketplaces offer a transparent procedure of borrowing and lending which clears away scope of fraud.
Interested in P2P Lending? Use the button below to register for free and our customer executives will help you understand the process.
2. Mutual Funds (ELSS Plans)
The ELSS Plan which is also known as Equity Linked Saving Schemes is fast proving to be as one of the best investment options in India. This mutual fund plan is associated with a lower risk and a shorter tenure as compared to other plans.
Government of India has provided it's backing to equity based mutual fund schemes for people to join in and now such schemes are performing quite well in the past few years.
Not only that, another advantage of such schemes is that they help you save tax under section 80C. An average equity linked mutual fund plan has an 18% of return per annum which is quite decent.
3. 3. Public Provident Fund (PPF)
This comes under the umbrella of traditional investing schemes and options in India. This scheme is also termed as 'long period short saving scheme' as it allows you to put a small part of your income aside to be invested in PPF's which will yield you a greater amount in the future.
As mentioned, the tenure in PPF's is quite high but saves a great amount of income tax money. Even the return that comes to your investment with PPF's as interest amount is exemptible from tax.
Overall, you can invest up to 1,50,000 INR per annum in a provident fund but the balance in your PPF account cannot be claimed as one of your assets in any other investment option thus your money is saved until your retirement. Also, the minimum investment period with this scheme is 15 years.
4. Equity Shares
The limited liability in your equity shares holds one of the major advantages for choosing this investment scheme. Also, the return of dividend becomes one of the luring factors for sticking to equity share investment.
However, the fluctuations in the market might affect the return directly so a little factor of risk is associated with this investment scheme. Still, a rise in the market will subject to a greater capital gain in your equity shares.
The liability of the investor is not above the capital investment in equity shares and thus this factor directly points to the limited liability associated with an equity share. If you are able to take risks with your capital then choosing to invest in equity shares can be profitable for you.
5. Company Fixed Deposits
Another safer option in the investment market is company fixed deposits. Choosing one can guarantee you fixed, safer, and guaranteed returns on your investment. Another boon of this investment plan is that you can withdraw the amount deposited in this scheme for a meager penalty amount, thus offering a flexible exit strategy.
Again, the rise and fall in the market does not affect the returns in the company fixed deposits investment plan. Once the tenure ends, you will be getting the promised and guaranteed amount if you are diligent with your deposits. The flexibility of the tenure along with guaranteed returns upon maturity make this one of the more lucrative investment options.
6. National Pension Scheme
The national pension scheme is an investment option available for anyone falling in the age category of 18 years to 60 years. The National Pension Scheme of NPS is again a tax saving investment option to go for. The sections controlling NPS are 80CCD(1D) and 80C which allow a redemption of up to INR 50k and 1 lakh 50 thousand respectively.
With this investment option, you are free to use the percentage exposure to equity. This is one of the safest and best investment options in India to go for.
7. Gold/Commodity Investment
After demonetization, you will agree that gold is the safest option to put your capital as. With almost ever increasing rates, it is always beneficial to invest in this instrument.
GOLD ETF's are one of the safest ways to invest in gold because they are stored as paper bonds which saves your investment from theft and robbery.
Did you find this article insightful? If you liked it then do share it your facebook or other social media accounts. Feel free to reach us if you have any doubts or questions. Mail us or call @ 011 2625 4235.