5 Best Practices To Mitigate & Reduce Risk In Peer To Peer Lending Investments
P2P lending is becoming a force to reckon with. Peer-to-Peer lending is concept wherein the p2p lending companies provide an online platform wherein individual lenders and borrowers can come together to lend and borrow. Just as all online things, a P2P platform is fast, convenient and simple to use. You can register yourself as a lender or a borrower and find other individuals to lend to or borrow from.
As an investor, P2P investing is a great investment class. You can get returns as high as 36% per annum on your investments. Moreover, you also receive monthly incomes from your investments. Because of its various benefits, P2P lending is fast gaining popularity among investors looking for unconventional ways to earn maximum returns on their investments. Are you one among them?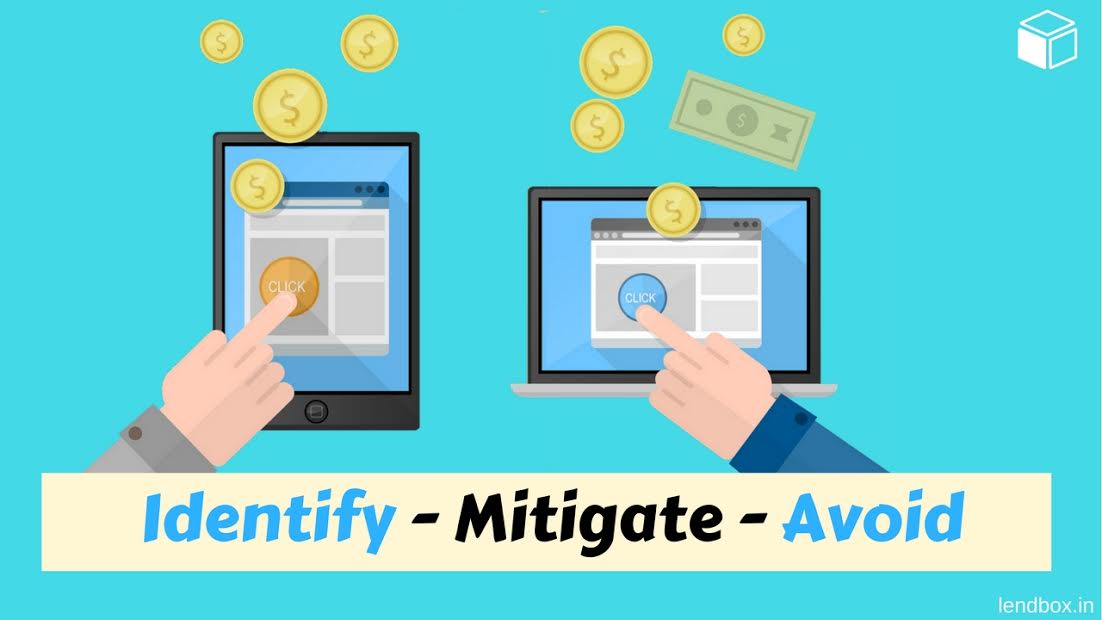 Though P2P lending is a high return yielding platform, you, as an investor might have certain concerns on the safety of your investments. P2P lending platforms are not under the purview of any regulations and, so, there are some risks for lenders in getting their loans repaid. However, there are some ways to mitigate such inherent risks.
Here are 5 most effective practices which would help you to mitigate lending risks from a P2P platform:
1. Check for the platform's credit rating process
You can easily minimize your risk of lending if the borrower you choose is creditworthy. P2P platforms enlist borrowers after assessing their creditworthiness through different processes. If you choose any platform, you would not meet the borrowers enlisted on that platform personally. So, understand the method in which the P2P platform enlists its borrowers.
The more thorough the credit rating process is, the higher would be the chance of finding good borrowers and the risk would automatically reduce.
2. Check the creditworthiness of borrowers
After you have assessed the platform's rating process, look for the creditworthiness of the borrowers yourself. You should check the complete details of the borrower to whom you are lending your money. Closely assess the insights provided by platforms to understand his capability and intention to repay.
3. Diversify across borrowers
Diversification is a golden rule with all your investments. In P2P lending practice too you should diversify across different class of borrowers. Segregate your investments and choose borrowers from different segments to lend to. This way, you can minimize the risk of default.
4. Look for a platform which assists in loan recovery
Even if you take due precautions, borrowers might still default on their loans. To mitigate the risk of losing your investment, register on those platforms which have a support system in place to help you to collect on defaulted loans.
5. Ensure that the whole lending process is transparent
When it ultimately boils down to actually lending your money, besides checking the borrower's profile, you should ensure that the whole process of lending is transparent. The P2P platform should have a non-ambiguous transaction policy so that you are confident where your money is going.
How Lendbox helps in mitigating the risk?
As a leading p2p platform in India and being very popular amongst investors for its above market returns by very low delinquencies. We understand the risks you have to bear when you lend your money and so we provide you with all the facilities to lower your risk. We, at Lendbox ensure that -
Buyers are enlisted after a thorough check-up of their creditworthiness and credentials. The borrowers are required to meet a minimum income criterion before they can look for loans on our platform. We assess the capability and intention on more than 300 data points. We also insist on all the important documents like bank statements, identity proof, income proof, etc. for them to avail your investments as loan.
The process of screening the borrowers is thorough. We have machine-assisted algorithms and experienced expert knowledge for screening the prospective borrowers to ensure that the risk of default is minimized.
There is diversity among borrowers. The online marketplace has borrowers from all segments and having various requirements. You, as an investor, thus, have a choice to diversity your investments across various borrowers to prevent investment concentration in a specific segment. Lendbox has successfully closed thousands of loans.
Our platform promotes transparent dealings. Lenders and borrowers can negotiate among themselves before settling on a deal. Lendbox, thus, provides a transparent mechanism for your investments. You can register yourself as a lender and experience our transparent platform yourself.
We also help you in recovery of your loans in case of default.
Despite not being under any regulations, we, at Lendbox, try to follow the best practices which would mitigate your lending risks and promise you great returns. There is no registration fee for registering yourself as a lender. You can, thus, get a taste of our platform free of cost. Your learn more about investing in peer to peer lending here: Invest Money Online | Become A Money Lender In India.
P2P lending is becoming very popular and if you too want to enjoy good returns on your investments at the lowest of risks, come and register on Lendbox today.