Apply for personal loan in Ahmedabad online with Lendbox
Need a personal loan in Ahemdabad? Lendbox is your one stop solution for all financial needs. Register now and get a quick loan online.
You can avail loans for various personal needs like wedding, medical emergency, debt consolidation, purchasing goods and many more. Loan starts from 5000 to 5,00,000. Check your eligibility and apply now!
Ahmedabad is one of the major cities of India. Ahmedabad is the fifth most populous city in India with a growing population and infrastructure making it a great place for investment and business. As the infrastructure of Ahmedabad has improved a lot in recent decades, it is now a hub for working class.
Traditional financial institutions like banks and NBFCs are getting outdated as more convenient and hassle free options such as peer to peer lending platforms like Lendbox have been able to serve the personal finance needs of every borrower better. Now our services are also available in Ahmedabad too. Now, you can easily get a quick personal loan in Ahmedabad online with Lendbox.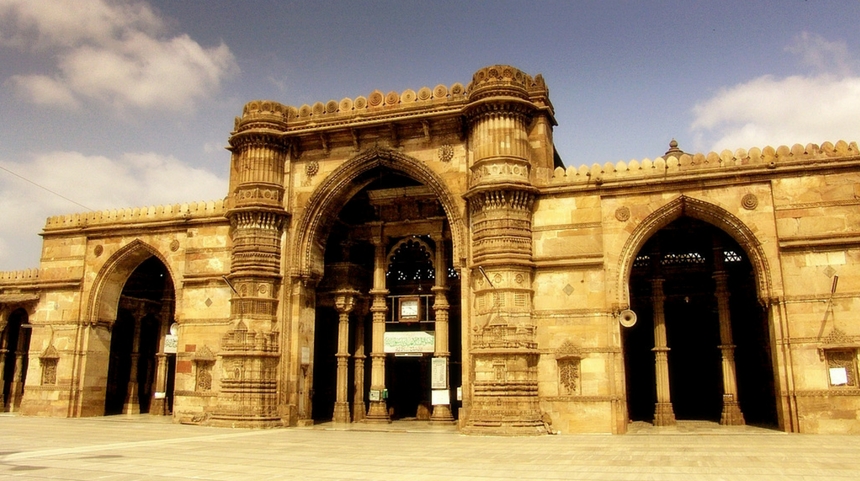 Lendbox is an online peer to peer lending platform where creditworthy borrowers can raise capital as a loan through private lenders or investors. We also provide loans through banks and NBFCs if a borrower is eligible for it making us an all-in-one solution for all your personal financial needs.
You can apply for a personal loan in Ahmedabad for multiple purposes like wedding, home renovation, medical emergency, debt consolidation or many more. It's very easy to apply for a loan on Lendbox, all you have to do is click on the "Apply now" button above and provide some basic KYC details and supporting documents. All of this can be done online hence no paperwork is required. You can learn about eligibility, required documents further below in the post.
Benefits Of Taking A Personal Loan In Ahmedabad With Lendbox
Lower interest rates
On Lendbox, you can get personal loans for interest rate as low as 11.49% per annum but it varies depending on your creditworthiness.
Easy to apply
As mentioned above, it is very easy to apply for a loan on Lendbox. All you have to do is register as a borrower, upload some documents and if you're eligible you'll get a confirmation through e-mail or phone call within a few hours.
Transparency
The whole procedure of lending and borrowing on Lendbox is completely transparent and there are no hidden terms and services. All information is transparently shared before applying.
No Hidden charges
Personal loans through our peer to peer lending platform are very cost effective and there are no hidden charges.
No security or collateral required
Loans through Lendbox are unsecured so you don't have to put any collateral or security for borrowing.
No Pre-Closure charges
There are no special charges or pre-payment penalties for early repayment of your loan. You can easily repay the full loan earlier than its tenure with all associated interest.
Eligibility criteria for personal loan
Before applying for loan it is necessary to look at the eligibility criteria for getting a personal loan:
You should be a resident of India
You must be aged more than 21 years
You must be holding a valid Indian ID proof
You have a valid PAN card
You must have a bank account with an Indian bank
Minimum eligible monthly income is 25,000
Required Documents:
| | |
| --- | --- |
| Photographs | Yes |
| Identity Proof (any one of the following) | PAN Card, Adhaar Card, Voter ID, Passport |
| Date of Birth Proof (any one of the following) | PAN Card, Passport |
| Signature Proof (any one of the following) | PAN Card, Signature verification from your bank, Passport |
| Address Proof (any one of the following) | Passport, Bank Statement, Voter ID |
| Contact Proof (any one of the following) | Post paid Mobile Bill (last month), Post paid Landline Bill (last month) |
| Bank Statements | Last 6 months |
| Proof of Income | Last year's Business/Personal ITR or Income Declaration |
Getting a personal loan in Ahmedabad was never this easy. Once you get approved or activated on our platform, you'll be able to connect with thousands of active investors. Sometimes it doesn't even take an hour to get fully funded.
Once you raise your required loan amount, a legal agreement signing takes place (eKYC based online Signature) after which you'll have to pay a 2-6% processing fees to initiate the disbursement.
After disbursement, the repayment starts from the very next month. You can pay EMIs through various options like credit card, debit card, net banking, cheque deposit or through auto debit with NACH. In case, you want to repay your loan before its decided age, you can do it easily without paying any extra charges.