Get Personal Loans even with bad Credit Score, Lendbox making it happen!
Trying to take a loan is a nightmare for most of us in any situation and, coupled with a bad credit score or CIBIL score, it promises to be a hellish experience for everyone involved.
Low or bad credit rating effectively ruins your chances of getting a loan from a financial institution because they view you as a bad egg, someone who might default on their repayments and can turn into a bad investment for them. They base is purely on your history and a theoretical approach to credit assessment.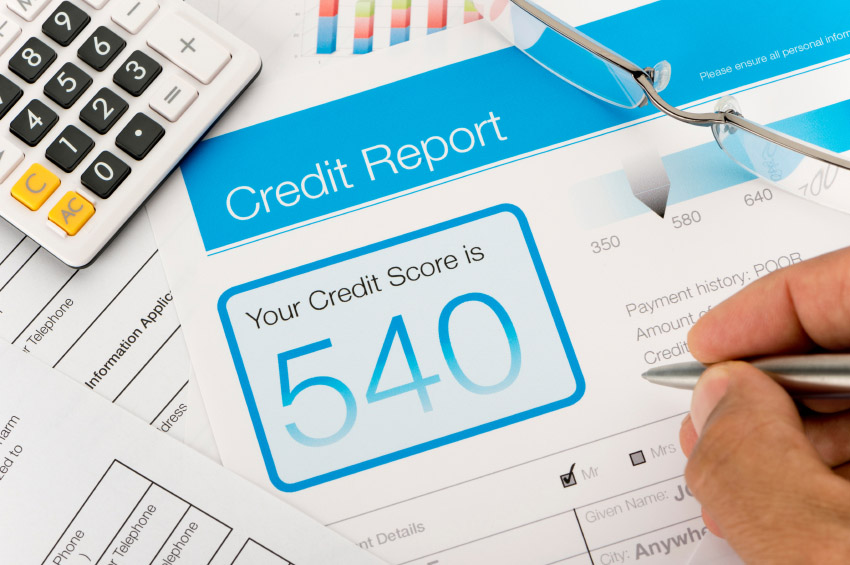 In India, bureaus such as CIBIL, CRIF-High Mark, Equifax and many more gather data and score individuals which can be used by financial institutions. CIBIL is the premier scoring bureau used by Indian institutions.
What does bad CIBIL score actually mean?
A credit score is based on an individual's entire debt and credit history; there are various factors that affect your CIBIL score like:
The repayment history (35%)
The amount you owe to lenders (30%)
Number of years of servicing debt (15%)
Number and amount of recent loans taken or applied for (10%)
The Credit Mix (10%)
One gets a "so-called" bad credit due to one or more of the following reasons:
When a borrower defaults in making any of the repayments
When a borrower extensively shops for a loan but gets rejected repeatedly
When a borrower has never taken a loan in the past and there is no credit history to validate.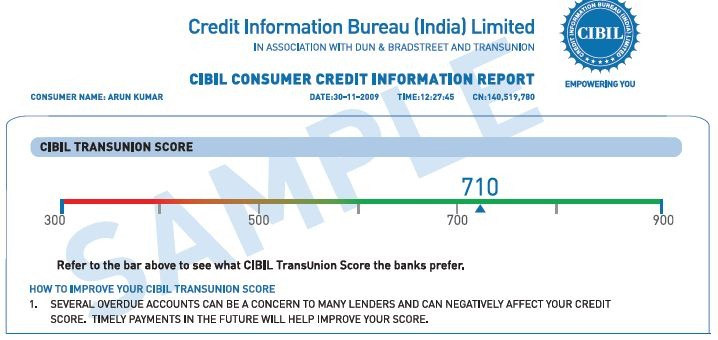 Whenever one needs to avail a loan, the financial institutions like banks do a background check on the borrower to ascertain if she/he is capable of making the payments and clearing their loan. CIBIL (Credit Information Bureau Limited) score is a number in the range 300 - 900. Higher the number, higher is your chance of availing a loan and also at a better interest rate.
Mr. Nitin Ahlawat, a DU professor, recently applied for a personal loan to fund his sister's marriage, but he was in for a rude shock when it got rejected. He was shocked because he had never even taken a loan or a credit card in all his life to be deemed as a bad investment!
The problem here is that poor credit scores can be either your own making or just bad financial management/no credit history, which is why banks turn down so many loans.
So, how to get a loan with bad credit score?
The good news is, with the advent of technology and finance progressively merging, bad credit scores don't necessarily mean that you cannot get personal loans. With Peer-to-Peer lending burgeoning in the Indian Market, getting unsecured personal loans is not the daunting task that it used to be. What a bank considers to be bad credit may not be what a peer-to-peer lending platform considers to be poor credit.
Lendbox, one of the leaders in the Peer-to-Peer Lending market in India, does just that. It facilitates loans between those looking to invest their money at good rates, and those looking to get personal loans including those who have low CIBIL scores. Unlike a financial institution, a P2P platform doesn't look at just the CIBIL score, they look at the whole picture, the reason for the low CIBIL score is equally important here.
This is why it's extremely important to fully explain why your credit score is so low, if you have a reasonable explanation for having a bad credit score you will have a better shot at people lending to you. That's one of the major advantages of peer-to-peer lending, there are real people waiting to invest in genuine creditworthy people.
Let's be honest, the major banks often deny credit-worthy borrowers loans because they don't look at the big picture. They choose to look at partial information and follow a theoretical approach, then close your case based on that. Many times they will reject loans based on bad credit scores but fail to consider the tons of information contradicting the bad scores that would otherwise make you eligible for a loan. Peer-to-peer lending companies such as Lendbox are different, they have a remarkable ability through the use of technology and data analytics to more accurately assess whether you are deserving of a loan or not.
For instance, if you had failed to pay your credit card bills on a timely basis, 5 years back when you were a student, it will reflect in your CIBIL rating. Based on that, a bank will most likely reject your loan application. In the same situation though, a P2P platform will most probably approve your application if your entire profile is deemed credit worthy and since they believe people do change over time. What is key to determine is an individual's intention to repay.
They also match your data up against similar data from thousands of their past loans and the industry in general, this gives them the ability to approve your loan even if you are considered by the banks to have "bad credit".
Peer-to-peer lending platforms look at many data points to assess the creditworthiness of the borrower.
Net salary
Expenditure trends
Locality of stay
Educational qualification,
Utility and mobile bills,
Asset holding, Investments,
Credit card bills and online spending behavior etc.
Form based psychometric analysis
This approach ensures that individuals with a less favorable CIBIL score are also likely to get a loan through these platforms if they are credit worthy as their proprietary machine-learning algorithm generates a more holistic credit profile of the borrower
This does not take away from the importance of maintaining a good CIBIL score, all efforts must be made to try and maintain a good CIBIL score. But in the event that does not happen, or takes too long to happen, Lendbox is here to help you out in your times of need as this will also improve your CIBIL score.
Therefore, even if your CIBIL is weak or it is taking time to rebuild it, you can borrow from P2P platforms like Lendbox. It can help you get a loan at attractive interest rates with no prepayment penalties. You may use the loan amount for paying your credit card bills, consolidating debt, marriage, medical requirements or for any other contingencies.
Happy borrowing!!!!