Why Should Banks Have All The Fun?
In this day and age of sophisticated technology and rapid economic growth, India still has a largely unbanked and underserved population by the country's financial institutions.
There is significant asymmetry of information. On one hand, there is large amount of capital available in the form of fixed deposits and saving accounts. Whereas on the other hand, there is large untapped need for short to medium term personal finance, which isn't being fulfilled due to the conservative approach followed by the Indian financial institutions.
Does there exist a possibility to make individual investments without the interference of a Bank? Can an individual get complete information and a transparent process about where and how his saved money is being invested.
Is it possible to remove the bias attached with small term borrowers? Is there any mechanism that can bring the investors and borrowers together? What if borrowers who are capable of repaying their financial obligations could be assessed fairly by investors directly to ensure if the actual owner of the funds would want to invest in them or not?
This is where Peer-to-Peer (P2P) Lending comes in, a rapidly growing and disruptive concept that is poised to change how we look at personal lending as well as investing.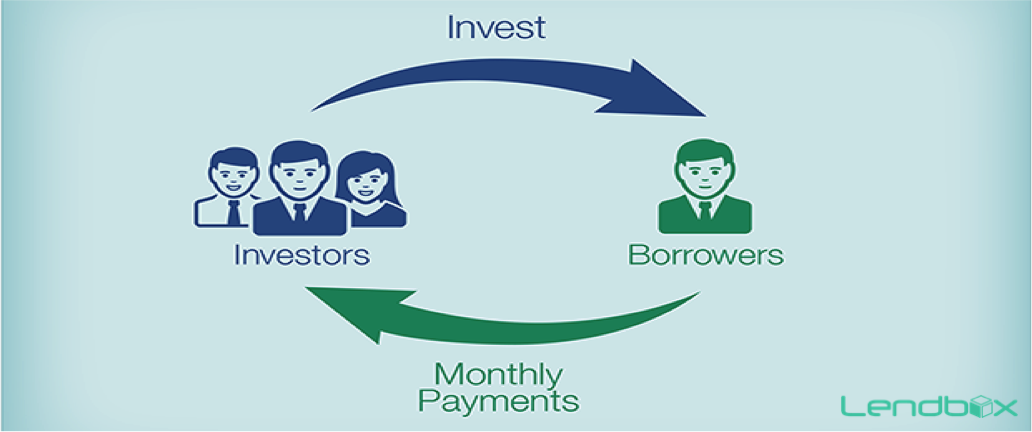 P2P lending is all about bringing investors and borrowers together on a common platform. Individuals invest in other individuals who are in need of short to medium term finance by getting comfort through credit checks and background verifications. In a more traditional sense P2P lending still happens on a small scale within neighbourhoods and communities, however, with the use of technology this process has simplified and become more transparent.
P2P platform allows the investors to know their borrowers directly. The background verification and credit rating is done to ensure that these platforms attract only creditworthy borrowers. Unlike banks, this system removes biases and is hassle free along with being easy and time saving.
The direct interaction between investors and borrowers saves them both time and the charges that are imposed by banks. The P2P platform offers its users access to a large pool of high return investments and capital as well as the power to make their own decisions when it comes to who and what to invest in.
Currently banks earn high interest rate margins due to the spread between the interest rates at which they lend (12%-16%) compared to the interest rates at which they take deposits (4%-9%). They are able to do so because investors are not aware of the capital requirements for personal loans. By surpassing the banks, individuals can earn 12%-16% or even higher returns by lending directly to borrowers through P2P lending. So like the title of this article says... Why should banks have all the fun... when you and I can as well?