The Investing Experience Of Rishabh Dev (Director, Mapplinks)
Rishabh Dev, a digital entrepreneur living the nomad lifestyle has traveled across 25 countries while running his business online. He runs Mapplinks Academy where he train marketers and entrepreneurs on online marketing and startup growth. But is more interesting is that he also a self-taught investor and personal finance enthusiast.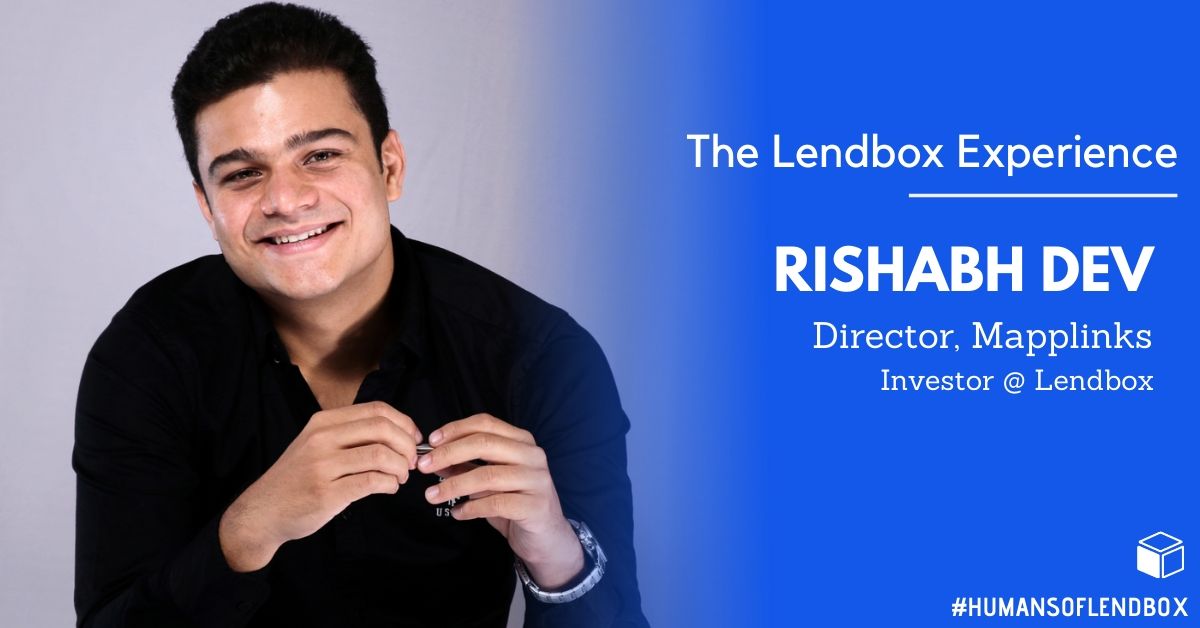 For long Rishabh was maintaining a long-term mutual fund portfolio and wanted to add a higher-return investment which would give monthly returns, and P2P seemed to be the way.
Though he was slightly skeptical about going for P2P lending initially but after understanding how the process works, he decided to give it a try to increase his overall portfolio gain percentage. The goal was to be able to get monthly EMIs with higher interest rates.
However, with so many players in the market the decision had to be made as to with whom Rishabh wanted to invest.
"I shortlisted the RBI registered P2P lending services and finalized Lendbox based on ease-of-use and the ability to sort borrowers by their risk scores. I also found it to be one of the top P2P lending platforms in India based on some research" says Rishabh.
But what made his stay with Lendbox for so long is the user experience and it's amazing how easy the platform is to use. The highly-engaged and helpful support team Lendbox is there to help one through the investment decisions and manage risks "I have a dedicated account manager, Vishal, who is quite responsive. I'm expecting to make fairly good returns from Lendbox - which are more than any of the other investments I'm making. It's been a few months and I'm receiving the EMIs as expected with the interest rate as promised. I came for portfolio diversification and stayed for high returns" says Rishabh.
Risk Management & Tips
His strategy to tackle risk seems fairly straight forward, he filtered borrowers by low-risk scores and then sorted them by the return interest rate. This helped him find high-interest, low-risk opportunities. To further mitigate risks, he made sure to invest small amounts and distribute investments among multiple borrowers rather than investing a lump sum on a single borrower. A combination of these strategies would ensure you're safe with your P2P investments.
When asked about the tips he will give to the someone who wants to invest in P2P lending he said "one of the best ways to get the most from your investment is to re-invest the returns rather than withdrawing the EMIs. Even though it is usually tempting or required to use the money received, I would suggest re-investing the EMI every alternative month or once every 3 months in order to both manage the risk as well as get the best returns possible" says Rishabh.
Rishabh has been associated with Lendbox for 2 years now and is making great returns on his investments and we endevour to make many such happy clients.
Are you interested in p2p lending or very low risk alternate investments? Click on the button below to register for free and our wealth managers will connect to explain our products.