Apply for personal loan in Chennai online at lowest interest rates
Register and submit documents online. Interest rates starting from 11.49%. No registration fees.
Get quick personal loans online in Chennai with Lendbox. Avail loans ranging between 5000 to 5,00,000 easily with a hassle-free and paperless process of peer to peer lending. Apply now!
Apply for a personal loan in Chennai with Lendbox for the most transparent, hassle free, fast and affordable service. Low interest rate, quick approval and completely online process from applying to disbursement. Registrations are free for a limited time, Apply now or learn more below.
Chennai is a bustling metropolitan city in India and has a thriving economy. It's also one of the largest technical centers of the world. The city is the third biggest contributor to the Indian GDP and is the home to several large-scale national and international companies. The numbers are likely to grow as it has been ranked by The Economist among the top 120 cities in the world in the 2025 City Competitive Index.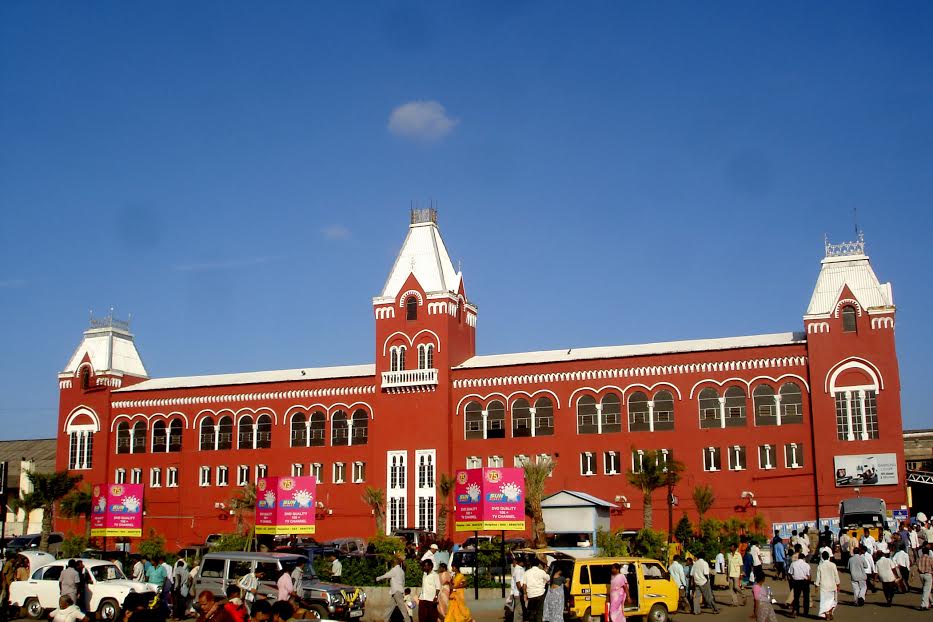 Chennai has a largely diverse cosmopolitan economy. Software, automobiles, financial services, healthcare, and hardware manufacturing are some of the leading industries. The southern metropolis has a thriving financial services market and people take personal loans to serve their wants.
A Personal Loan Can Be Used For Multiple Financial Needs. Such as:
Debt consolidation
Paying off credit card dues
Financing home improvements and/or remodelling
Paying for marriage expenses
Paying for higher educationmily member
Paying off medical bills
Buying a car
Funding a vacation
Why You Should Get A Personal Loan From Lendbox
The capital of Tamil Nadu employs a prosperous young workforce in its industrial sectors. Salaries are often the best in segment and the personal loan market is showing exponential growth over the last few years and traditional financial institutions are not sufficient enough to serve everyone.
Banks reject thousands of applications because of their centuries old credit assessment process while Lendbox is a much more reformed system and relies on big data analytics and looks deeper than just credit or CIBIL rating.
Peer to peer lending is an emerging personal loan service in Chennai as well as the rest of the country. Peer-to-peer (P2P) lending is carried out on the Internet where you can avail a loan directly from the lenders with no agents or brokers in between. Thus, the interest rates too are much lower than the traditional lending platforms. There's minimum paperwork involved and loans are almost sanctioned instantly. You are also not geographically limited and can get a loan from anyone anywhere in India or beyond.
Eligibility criteria
Applicant should be a resident of India
He/should be above 21 years of age
Should have a valid identity proof
Must have an operational bank account
Docuements Required
Some of the commonly required documents to avail a personal loan for salaried individuals are as follows.
| | |
| --- | --- |
| Photographs | Yes |
| Identity Proof (any one of the following) | PAN Card, Adhaar Card, Voter ID, Passport |
| Date of Birth Proof (any one of the following) | PAN Card, Passport |
| Signature Proof (any one of the following) | PAN Card, Signature verification from your bank, Passport |
| Address Proof (any one of the following) | Passport, Bank Statement, Voter ID |
| Contact Proof (any one of the following) | Post paid Mobile Bill (last month), Post paid Landline Bill (last month) |
| Bank Statements | Last 6 months |
| Proof of Income | Last year's Business/Personal ITR or Income Declaration |
Documents required for self-employed applicants:
| | |
| --- | --- |
| Photographs | 2 |
| Identity Proof (any one of the following) | PAN Card, Adhaar Card, Voter ID, Passport |
| Proof of office address (any one of the following) | Maintenance bill/utility bill |
| Office ownership proof (any one of the following) | Electricity bills/maintenance bills/property documents |
| Income proof(any one of the following) | Income Tax returns for last two years/profit & loss account, balance sheet and auditors report |
| Proof of existence (any one of the following) | Company registration certificate/Tax registration certificate |
| Bank Statements | Latest current and savings account copy for a year |
| Existing EMIs | Sanction letter/payment record |
Use the button below to apply for a personal loan
Useful Links: